Singita Sabi Sands
Singita boasts two wonderful lodges in the Sabi Sands.
In both Singita lodges guests share the privilege of experiencing this wonderful part of Africa. Spanning more than 45,000 acres, Singita is renowned for high concentrations of big game and frequent leopard sightings.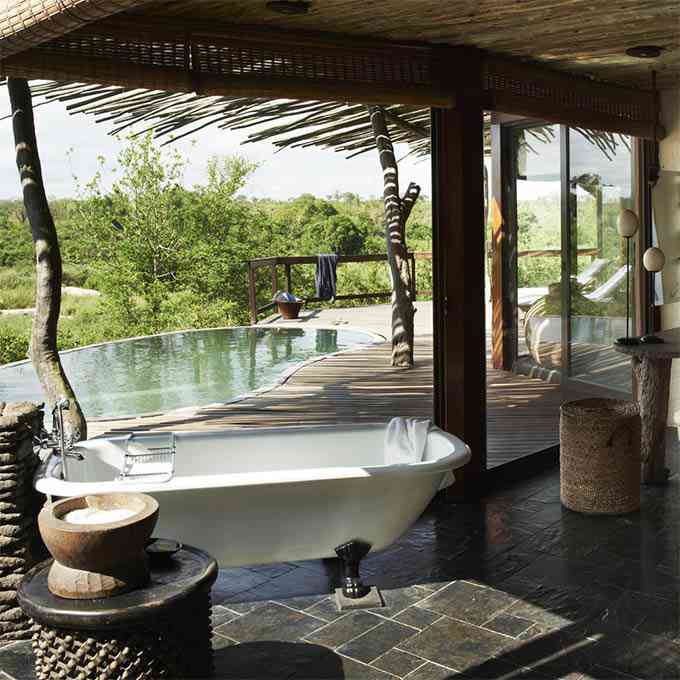 lodge style A designer masterpiece
A stunning modern lodge in the midst of the vast African bushveld. This award winning lodge is truly world class and offers 12 spacious suites, all with private plunge pool, fireplace, outdoor and indoor showers and game viewing deck. Now this is safari in style!
lodge style Opulent vintage lodge
A no compromise, ultra luxurious lodge reminicent of colonial times. Singita Ebony's suites are large and provide the ultimate 'Out of Africa' safari experience. Each room has a private pool, fireplace, as well as a private deck allowing great game view opportunities.